Updated: December 8, 2023 | Written by Jessica Sain-Baird
What Are Bad Credit Installment Loans?
A bad credit installment loan is a cash advance, usually between $1,000 and $5,000, that a borrower can get despite the bad credit. Another trait of an installment loan is that you can repay it within a longer time frame, for instance, between 2 and 24 months. You must pay back the total sum divided into fixed monthly amounts, also known as installments. Thus, every month, you pay the same amount of money to cover the loan sum and interest. Unlike payday loans, installment loans allow for larger amounts, terms of up to two years, and repayment in fixed monthly installments.
It is not always easy to find a lender who would approve an installment loan for an applicant with poor credit. By applying through our website, you reach direct lenders that provide such loan products. They are fully aware of the risks they are undertaking, and their expertise will help you determine what terms are more affordable for your situation. Apply even with poor credit.
How Do Bad Credit Installment Loans Work?
Traditional lenders take into account your FICO score. The higher your score, the more likely they are to approve your application. If you have a less-than-perfect score, applying for an installment loan via our website could be the right solution for you. The application process is fast and straightforward.
Complete the loan request with basic personal details and the amount you need. You can apply at any convenient time, 24/7. Click the "Submit" button when done.
Once submitted, your loan request reaches dozens of reliable direct lenders that provide installment loans. If one of them approves your application, they will email you the contract. We strongly recommend you carefully read all the information regarding the repayment terms, interest rate, fees involved, potential penalties.
As soon as you agree with the terms and sign the contract, the lender deposits the funds into your bank account. On average, the process takes one business day. However, applicants that submit their requests in the morning on business days can receive the money on the same day.
Follow the instructions in the contract to repay the loan. Make sure you pay all the installments on time every month to avoid penalties.
Why Would I Apply for a Guaranteed Approval Installment Loan?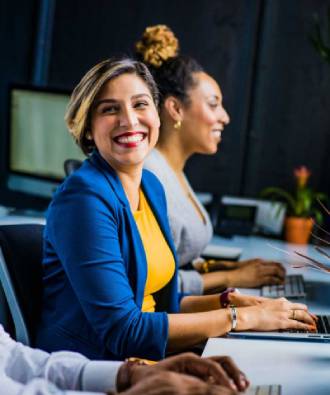 There are numerous advantages to applying for a guaranteed approval installment loan:
The repayment terms offer more flexibility than payday loans, for example. You can draft a repayment plan and stick to it until you pay off your debt. Borrowers find this repayment scheme more convenient than paying back the entire amount at once.
Installment loans allow you to apply for flexible amounts. The exact ranges may vary depending on lenders, but on average, you should be able to request between $1,000 and $5,000 loan with no credit check.
Direct lenders are relatively tolerant when it comes to your credit history. They are willing to grant you a loan even if you have poor credit.
Lenders compete among themselves to offer borrowers better service. That is to your advantage since loan providers raise the bar for their products to be competitive.
If you are facing financial emergencies and need money fast, you can rely on an installment loan. Paying for your medical bills, home repair, or other unexpected expenses is easy with installment loans.
The approval process is faster than the one for traditional loans. Direct lenders decide within minutes. Due to their speedy process, borrowers can receive their loans in one business day or even on the same day.
You can apply for a loan from home, the office, or during a commute at any convenient time for you. Applying online is fast and easy.
How to Get a Bad Credit Installment Loan?
If you have a FICO score below 500, your chances of getting a personal loan are low. However, there are still a few solutions you can use to get the cash you need.
Consider using collateral. You can take a title loan, which uses a vehicle that you own as collateral. It can be anything from a car to a boat, a motorcycle, to a truck. Another option is pawning an expensive item for a loan. If you request an amount that is half of the value of the object pawned, you increase your chances of getting the money fast. A credit card cash advance could also work as a short-term financial solution. A secured loan is easier to obtain if you have bad credit.
Apply for an installment loan. The direct lenders we cooperate with are not as strict as traditional financial institutions regarding your credit score. No collateral, no worries. It's possible to get an installment loan, even with poor credit. More than 80% of applications receive approval promptly.
What Is the Cost of Bad Credit Installment Loans?
The rates for Installment loans depend on several conditions:
The amount you request.
Your eligibility.
Your ability to repay the loan.
The loan term.
The state rules and regulations in your area.
Via our website, you can apply for installment loans ranging between $1,000 and $5,000. The repayment terms vary between two months and two years. Each application is individual, and the direct lenders follow the state laws and standard procedures to send applicants affordable options.
What do I Need to Apply for a Bad Credit Installment Loan?
To apply for a bad credit installment loan, you need to meet some basic requirements:
Be at least 18 years of age;
Be a US citizen or permanent resident;
Hold a steady job or have an alternative source of income;
Have a valid bank account;
Provide valid identification and contact details.
All the information that you provide must be accurate, as it will be subject to further verification. Failing to give precise upfront information may delay the application process or prevent you from accessing the loan requested.
What to Consider Before Applying for a Bad Credit Installment Loan?
Before signing the loan agreement, make sure that you:
Fully understand the terms of the contract. Pay attention to the interest rates and the possible penalties in case of delayed payment. Read the agreement carefully before signing it;
Ask the lender any additional questions and clarify any aspects that you do not understand, whether they are stipulated in the agreement or not;
Trust the lender. If you are looking for a direct lender online, check their contact details, credentials, reviews from reputable third-party websites. Beware of the businesses that ask you to pay anything upfront;
Double-check the lenders that advertise conditions that are too good to be true. If you are skeptical about a lender, do more research before proceeding with the contract.
Why Apply with Us?
Applying with us is secure and straightforward. You first need to fill out the loan request, then get approval from the lender, and finally access the funds in one business day. There are no complex processes and no hidden fees. Moreover, our online process allows you to apply for a loan from the comfort of your home. Completing the form takes a few minutes only. You can do it at any convenient time, day or night. Direct lenders compete for your business, which ensures constant improvement of their services. The application process is fast and painless. On top of that, we're here to maintain a secure connection for your data.
FAQ
What are installment loans?
Installment loans are cash loans ranging between $1,000 and $5,000 that you repay in fixed monthly rates, together with interest.
When will I receive the loan?
Once you sign the loan agreement, it takes the lender up to one business day to deposit the funds to your bank account. Potential delays may be caused by the loan provider's cut-off time or weekends and official holidays.
What do I do if I can't make the payment on time?
Notify your lender as soon as you realize that you cannot make the payment on time. They are qualified to advise you on how to proceed. Certain states allow penalties and additional fees for delayed payments. Another risk is that failing to pay off a loan negatively impacts your credit score.
How can I find an installment loan near me?
Apply for an installment loan via our website. That way, your application will reach dozens of direct lenders who provide installment loans with direct deposits.