Need money immediately? Even if you have bad credit, there are still options to make it to payday. Magnolia Payday Loans provides financial solutions ranging from $100 to $5,000 to help you cover your pressing financial problems. We offer relaxed eligibility requirements and a completely online application process.
Click on the "Apply now!" button and complete it in just 5 minutes. Get emergency cash immediately – the same day, or by the end of the next business day.
Where to Get Emergency Cash Loans with Bad Credit?
Magnolia Payday Loans provides emergency cash loans with instant approval from reputable direct lenders. There's no hard credit check required, making the process lightning-fast and safe for your credit history. You can get emergency money via direct deposit in as little as one working day. And the best part? Your bad credit score is not a barrier!
We offer a completely online loan process that is available 24/7. Spend 5 minutes filling out a loan request form, and let us do the rest of the work for you.
How to Get an Emergency Loan in 3 Steps?
Getting an emergency cash loan through Magnolia Payday Loans is easy as one-two-three. Like, literally!
Submit an online application form. It takes you 5 minutes to access multiple loan offers at competitive rates.
Get an instant approval decision. One of our reputable lenders will notify you via email.
Receive cash after accepting an offer. Access the money in your bank account in an hour, the same day, or the next business day.
What Are Emergency Loans?
An emergency loan is a form of temporary assistance that a borrower can get fast. People usually use them to go through unexpected life situations. An emergency loan term is typically short, ranging between 14 and 30 days. However, there are some options with longer terms that offer flexible repayments in fixed monthly installments.
The most popular types of emergency cash loans are payday loans, credit card cash advances, installment loans, title loans, and pawn shop loans.
How Can I Get Cash in 1 Hour in Case of an Emergency?
Most emergency cash loans can be transferred to your account the same day or by the end of the next business day. This depends on the day and time you apply. If you want to speed up the process, you should get approved before 10 AM on a non-holiday weekday.
There's one more way to access emergency cash in an hour. If you have a valid credit card, you can simply withdraw the needed amount from its balance.
What Loan Amount Can I Expect to Get with Emergency Cash Loans?
The amount you can get depends on several factors.
The first is the type of emergency loan you use. For example, payday loans are usually limited to $1,000, while installment loans offer sums between $500 and $5,000. For a credit card cash advance, there can be restrictions in the form of your credit limit.
The second factor is your income. A lender can't give you more than you can afford to repay. Thus, the higher your earnings are, the more you can expect to get with an unsecured loan. Additionally, secured forms of debt take into account the value of an asset provided as collateral.
The third factor that affects the maximum sum is federal and state law regulations. Some types of loans have loan amount caps, so you won't be able to get more than allowed.
Finally, the maximum loan amount is also determined by a particular loan provider.
How Can I Use an Emergency Payday Loan?
It's always up to you! Financial emergencies are of various kinds, so we don't set restrictions. Here are some common examples of how people use emergency payday loans:
Urgent bills: utilities, rent, insurance, and more;
Health care: unexpected medical expenses or medicaments;
Repairs: home or car breakdowns;
Debt payments: loan or credit card payoffs to avoid penalties and fees;
Daily essentials: grocery bills, gas costs, and more.
Can I Get an Emergency Cash Loan with Bad Credit?
Sure, it's not a problem! Emergency options from Magnolia Payday Loans have no minimum credit score requirements. Our credible lenders don't divide borrowers into "prime" and "subprime" and approve hundreds of bad credit loan requests every day.
Am I Eligible for an Emergency Cash Loan?
In fact, almost everyone is! Our lenders' requirements are easy to match. All you need is to:
Be at least 18 years old;
Have a valid checking account in your name;
Be a legal US citizen;
Prove that you have a sufficient income (at least $1,000 per month).
Get an Emergency Loan Online from Magnolia Payday Loans!
At Magnolia Payday Loans, we know that emergencies happen out of the blue. We are here to help you quickly and prevent your financial health from getting worse. Our emergency loans are extremely fast, safe, and accessible. You don't need to go through a lingering process anymore. Just fill out an online application form on our website and access the funds you need within 24 hours or less.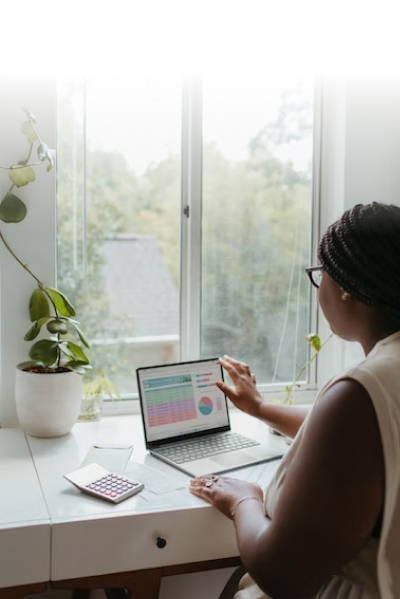 FAQ
Where Can I Get an Emergency Cash Loan?
There are commonly two options available. You can apply in a store or complete an online application. A storefront process requires you to stick to a lender's operating hours and spend time and gas money visiting a physical branch. On the contrary, online application requires just a few minutes of your spare time and a device with an Internet connection.
Does Applying for Emergency Loans Affect My Credit Score?
It depends on the lender. At Magnolia Payday Loans, we partner only with loan providers that offer soft search loans. This means that they don't check your application details through major credit bureaus. Thus, your credit score won't be damaged if you pay as agreed.
Can I Use Payday Loans as Emergency Cash Loans?
Sure, payday loans are considered a type of emergency assistance. Most of them can be obtained in 24 hours. At Magnolia Payday Loans, we provide emergency payday loan options with funding within one business day.
Does Magnolia Payday Loans Offer Emergency Same-Day Loans with Instant Approval?
This is exactly what we do! When it comes to emergency assistance, speed is in priority. Our lenders make fast checks and notify borrowers in 10-15 minutes. In exceptional situations, it may take up to an hour.
How Should Emergency Loans Be Repaid?
In most cases, the repayment is made in one lump sum on the agreed-upon date. All you need is to ensure that your bank account balance is enough to cover your loan cost. When due, the lender will deduct money automatically.
Need emergency cash? You're just a few minutes away from it!
Apply online for emergency cash loans and get the funds on the same day.